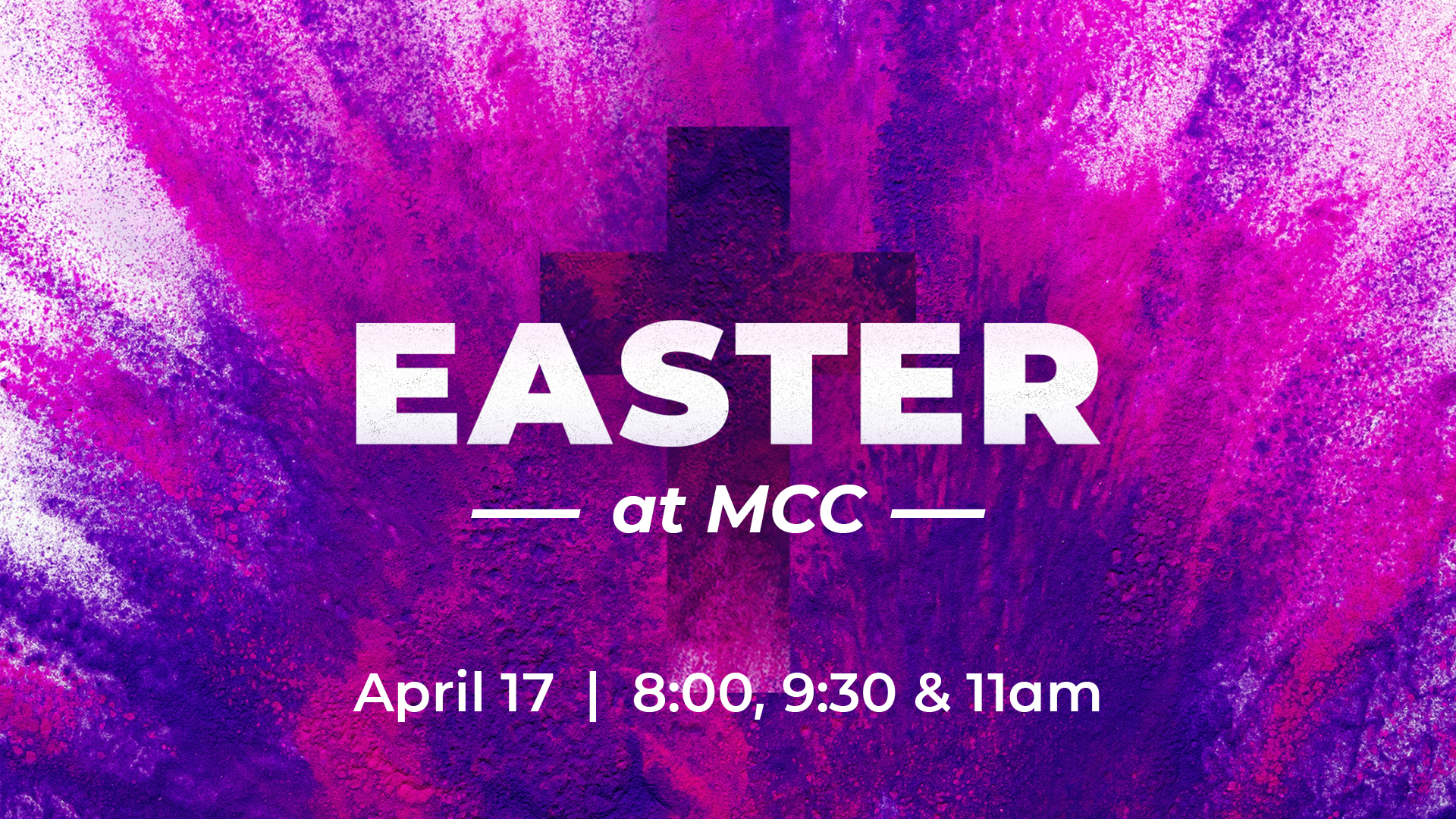 Easter at MCC
Our goal is to help people Live For More.
As part of that journey we often welcome hard questions in order to gain a deeper understanding. Please join us this Easter as we inquire and discuss "Why would I believe in the resurrection?"
Good Friday Service
Spend time reflecting on the meaning of Good Friday, our response to the cross, and celebrate communion together. Children's programming will be provided for babies through Pre-K.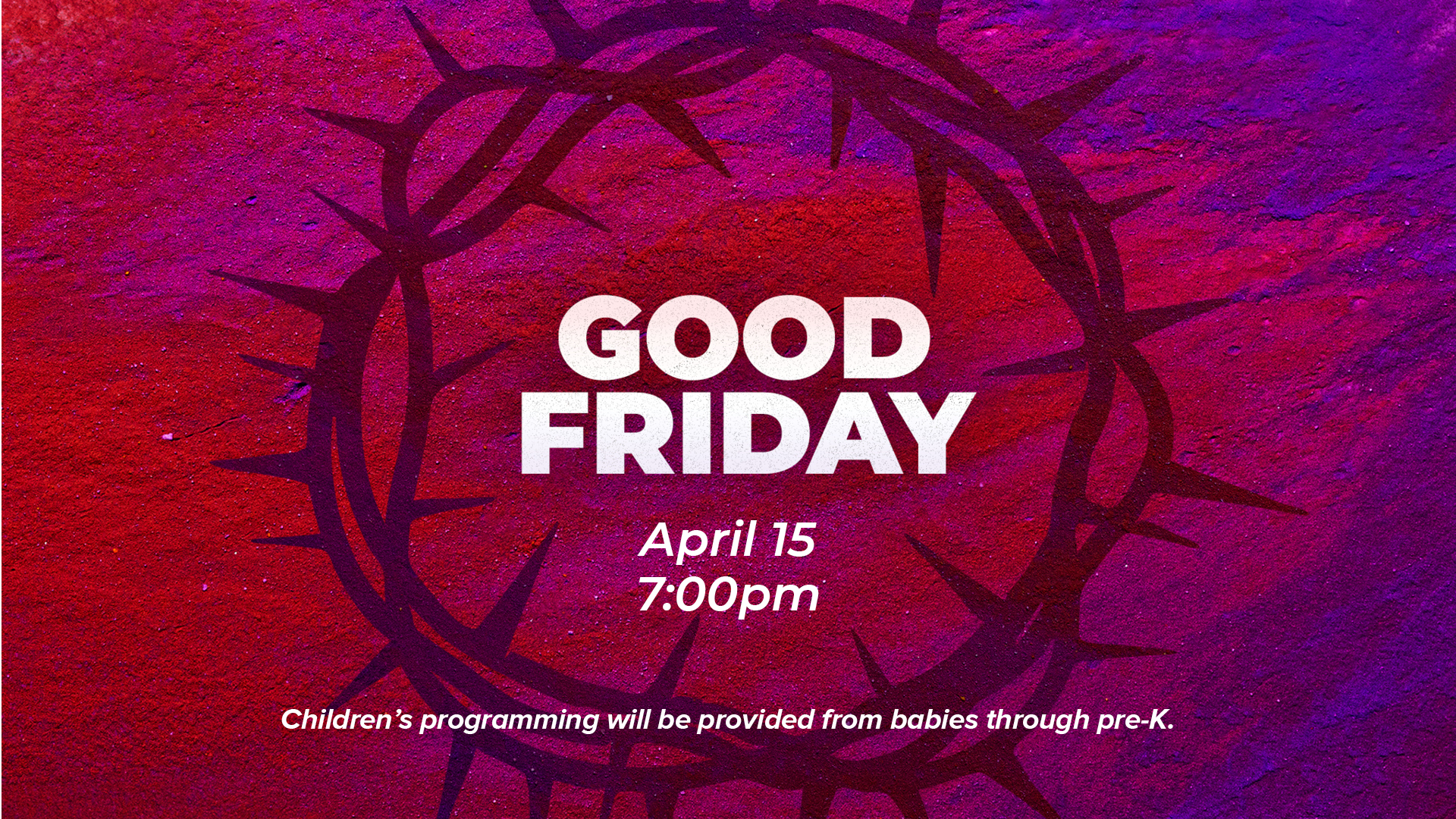 Second Saturday Serve
Easter is the perfect opportunity to make an impact. Join us for our April Second Saturday Serve as we beautify Avondale, restock food pantries, and create hundreds of Easter Blessing Kits for our neighbors. Serving opportunities are available from heavy yard work to family-friendly opportunities. Lunch will be provided, followed by a self-guided walkthrough of key events from Holy Week in the MCC Student Center. 
Easter Resources
During this Easter season, we have resources and activities for Adults, Kids, and the Family.   
Frequently Asked Questions
What are the times for Easter Services at MCC?
We will have three service times.  Sunday morning at 8:00, 9:30, and 11:00 AM join us in-person or online.
Is registration required to attend in person?
No, registration is not required for any of our services. Join us in the Worship Center or overflow seating will be available in the Powerhouse. Families with young children also have the option to attend service in the Powerhouse with other families.
The Chapel is an area for those who want to be around others who are wearing facemasks all are required to wear facemasks there.
Will there be children's programming?
There will children's programming for birth through Pre-K at the 9:30 and 11:00 AM services.
How can families enjoy the service?
We invite families to worship together. We will provide activities for kids and students during each service.
How is MCC making an impact on local families?
At MCC, we take loving others personal because Jesus did. From feeding food-insecure families to beautifying entire neighborhoods, we actively try to be Jesus' hands and feet by proactively building relationships with others, sharing in their burdens, and sharing Jesus with them because we want others to experience the same love and grace that we have found because it's transforming our lives. We are making an impact in the lives of local families by helping them put food on their tables, tutoring kids so they can have a brighter future, getting families out of poverty, helping others reclaim their dignity and identity, all while connecting them to groups of people who care about them and ultimately to a God who loves them.
In addition to all input already provided, potential builds on local impact could also include that we will be creating and distributing Easter Blessings Bags in our partner neighborhood – Fields Ertel Townhouses as we continue to build relationships, share burdens, and share the hope we have in Jesus. 
What can we expect during worship?
Our worship gatherings are designed to help you experience God alongside others.
Are facemasks optional?
Yes, facemasks are optional.  The Chapel is an area for those who want to be around others who are wearing facemasks all are required to wear facemasks there.
Download A Printable Flyer
Share This Event On Facebook