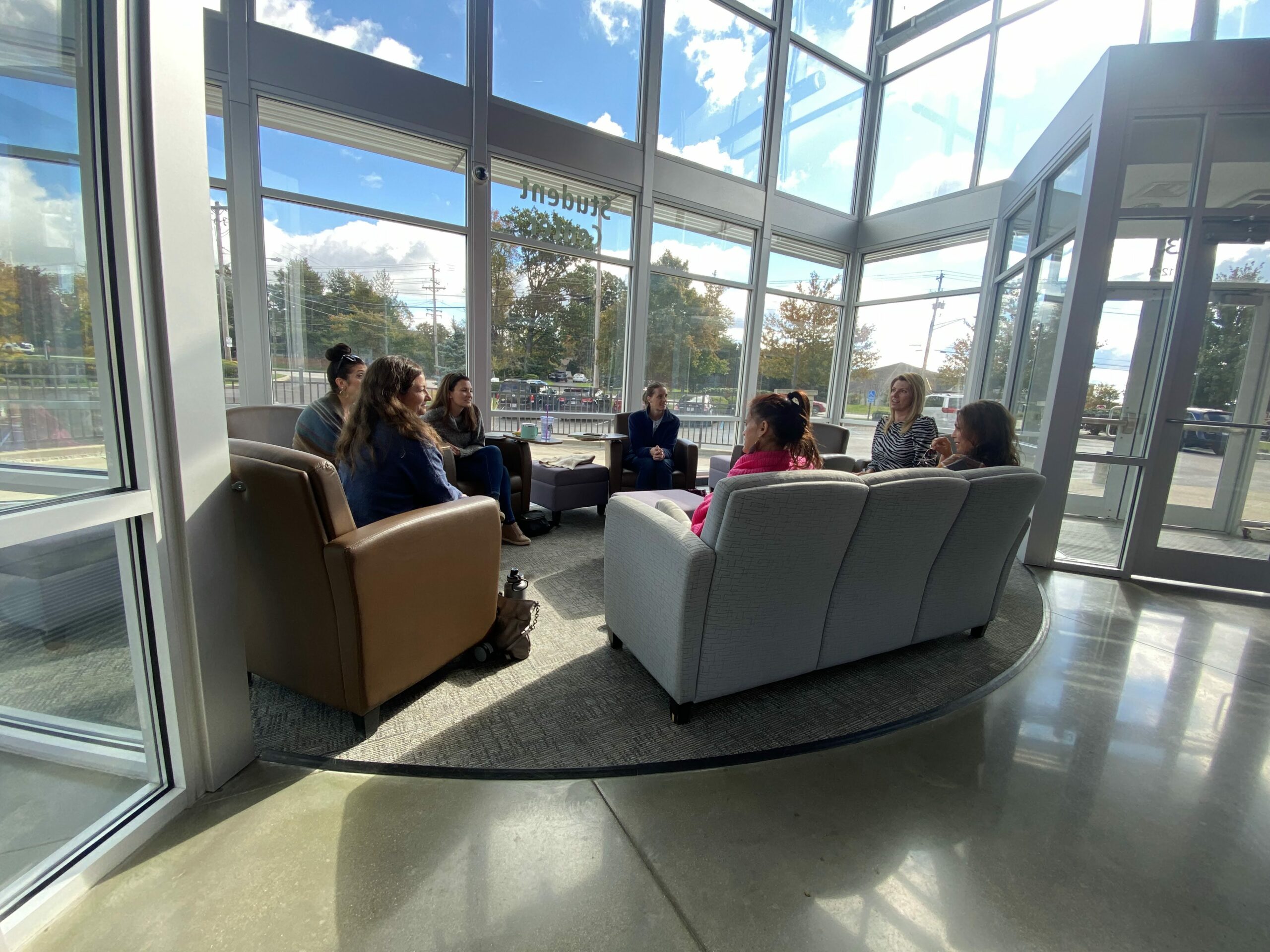 Groups are where we grow in our faith together while building meaningful relationships. There's a place for you here!
Fill out the Group Interest Form so we can help you find a group that's right for you:

ROOTED is a 10-week small group experience where you'll pursue rhythms (found in Acts 2) essential to a healthy spiritual life such as: studying God's Word, prayer, worship, generosity, service, and sharing the Gospel.
Wherever you are on your faith journey, ROOTED will facilitate new encounters with God, His Word, and the purpose He has for your life.
Our next session begins September 10, 2023: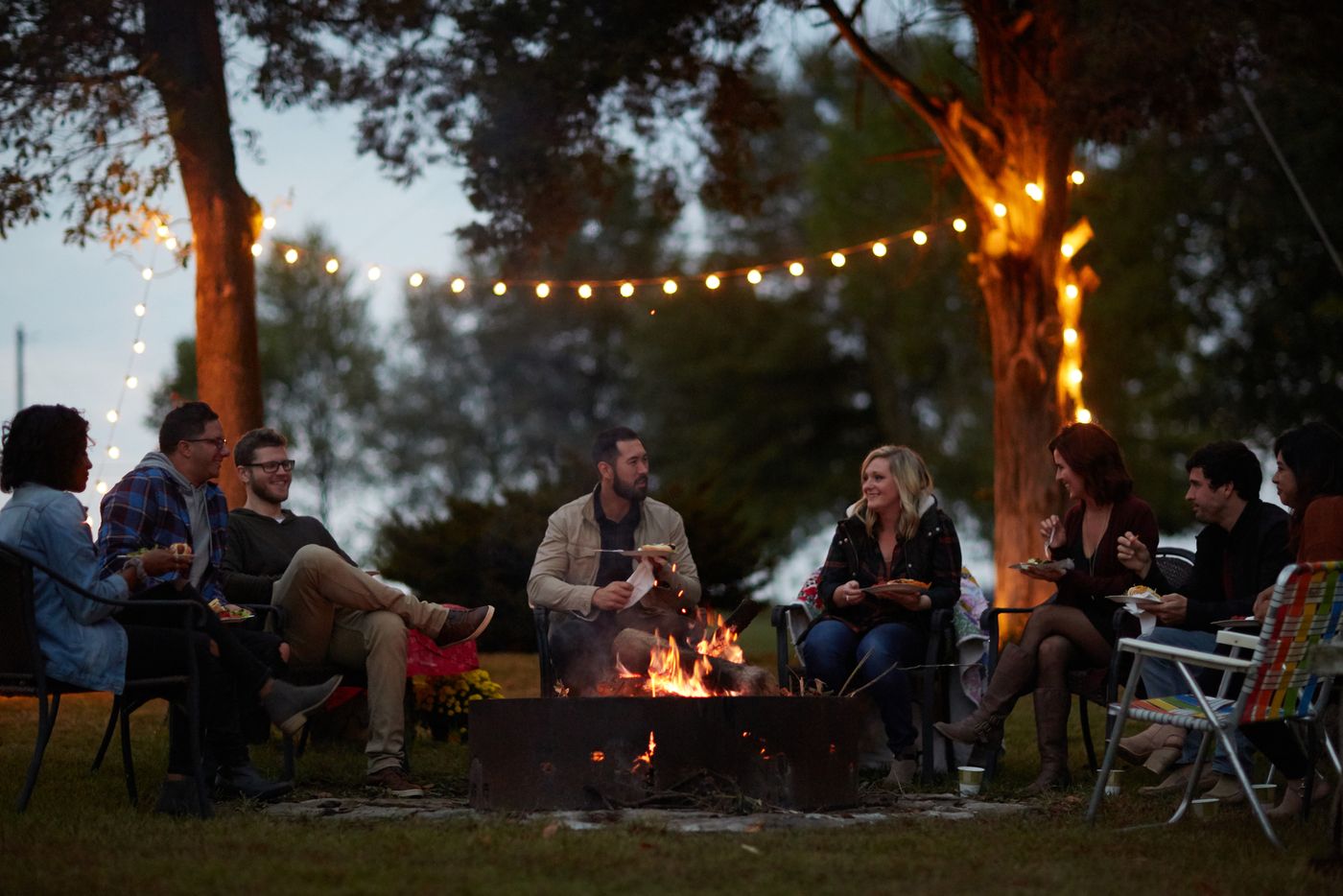 Life Groups
A Life Group is a small group of people intentionally seeking spiritual growth through ongoing community with others.  Intentional discipleship, accountability, and care for one another's needs are key aspects of a Life Group.   
Life Groups typically meet in a home to study the Bible, pray, and offer support as we grow closer to God and each other.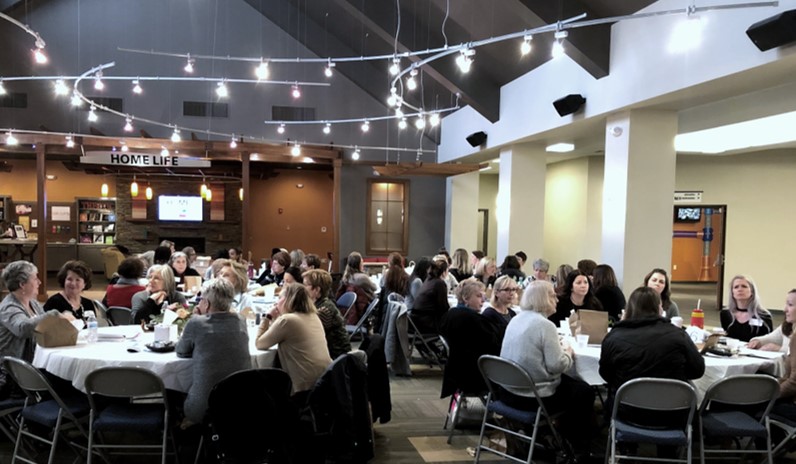 Equipping Classes meet for a season to pursue a specific topic, study, or activity to equip you with the tools you need in this ever-changing world. They're a great way to build community as you connect, learn, and grow with others. Join anytime!  
Interested in leading an Equipping Class or have any questions? Email groups@mcc.church
Click below for additional connection and growth opportunities:
See All Open Life Groups and Equipping Classes
Multiethnic Conversations Experience (Men & Women)
January 22 – March 26
The MEC Experience is a 10-week journey where individuals who are a part of our MCC faith family meet together every week in small groups to share personal stories, discuss learning, ask questions, and pursue growth. Each week consists of daily readings for introspection, exposure to different stimulus material, and a 90 minute facilitated group gathering. There will also be opportunities to participate in activities and experiences as a group. Register here.
Registration closes on January 18th.
Time:
9am – 10:30am, MCC Chapel
Group Leader:
Tina Ellis
Lensges Life Group
September 18 – December 18 (Weekly)
Life group for couples with older kids or kids that are out of the house.  
Time:
9:30 – 11am, Room 29
Grow In Faith (Women)
We are a group of women who meet to study God's Word and do life together. As a group, we pick our studies that help us grow in our faith.
Time:
9:30am – 11:30am, Garden Room
Group Leader:
Alice Jessup
Truth Seekers (Men and Women)

We meet weekly to deepen our knowledge of God – his attributes and how he works — to better enable us to explain what we believe and why we believe it to an increasingly secular culture.   
Time: 10:00am – 12:00pm, Room 31
Group Leader:
Rick Schilling
Promise Keepers (Men)
We are men who encourage one another to keep their promises in the context of their family, church and community. Promise Keepers is dedicated to calling men into the ongoing process of godliness. When we reach men, we reach families. Meeting mostly via Zoom
Time:
6:00am – 7:30am, online via Zoom
Group Leader:
Rick Dostal
Women of the Word
We are women who desire to know God deeply and apply truth to our lives.  The theme of our group is:  Pursue Godliness.  We desire to be all that God has designed us to be through the power of the Holy Spirit working in us. 
Time:
9:30am – 11:30am, Room 31
Group Leader:
Mary Pauley 
Women's Bible Study
Fall Session Begins in September
More info coming soon. Questions? Contact Shawna at sgoldstein@mcc.church
The Servant's Hand (Women)
The heart of this group is to focus on the truths of The Word and to learn and grow together.  We study a portion of scripture and share what insight and wisdom God may have revealed to each of us.  We also do ministry together and serve in the 3-mile radius around MCC, sometimes beyond. 
Time:
9:30am – 11:30am, Garden Room
Group Leader:
Maria Wright 
Just Moved Group (Women)
Beginning September 19th, 9:30-11:30am
If you're new(ish) to the Cincinnati area, this group for you! Make friends, learn about Cincinnati, and learn how to flourish where God has planted you. Register here and share this with those new to your neighborhood! 
Morrow Life Group
September 20 – December 20 (Bi-Weekly)
Open to anyone. Meets on Zoom.
Time:
6:30 – 8pm
Denmark Mens Group (Men)
A men's Bible study/book study group that meets at MCC.
Time:
6:00am – 7:30am, Garden Room
Group Leader:
Jim Denmark 
Moms In Prayer (Women)
We are an interdenominational Christian ministry that meets nationwide. This group of moms meets weekly for one hour of prayer focusing on an attribute of God and interceding for our children. Join us!
Time:
12:00pm – 1:00pm, Room 28
Group Contact:
Mary Pauley 
Deppert Mens Group (Men)
A men's Bible study/book study group that meets at MCC. 
Time:
7:00pm – 8:30pm
Group Leader:
Craig Deppert 
Thumbs (Men)
For men who want to grow in their faith, it is vital to have the support, accountability and encouragement of other men. In the Kingdom of God, independence and going it alone is not a strength. ThuMBS provides men with a safe environment in which they study God's word, pray for and do life with one another.  Currently studying Colossians .
Time:
6:30am – 7:45am, Room 28
Group Leader:
Tad Taylor
MOPS - Mothers of Preschoolers (Women)
Thursdays, Beginning September 21
We are a community of moms with young kids who support and encourage one another as we embrace the journey of motherhood together. Traditional MOPS meetings will take place on the 1st and 3rd Thursdays of each month with a variety of speakers and topics throughout the year and plenty of time to talk and get to know the women at your table. We also offer MOPS Bible study on the 2nd and 4th Thursday of the month. This is a super mom-friendly study with little work for at home and no guilt if you don't get it done. You can sign up for either or both of these options. The registration fee for MOPS is $80 for the year to cover meeting costs. Please note that if the registration fee is an obstacle, scholarships are available. Register here. 
Childcare is limited. Register your kids HERE. 

We need childcare workers to enable moms this much needed break and community. Visit mcc.church/jobs for more info, and please help us spread the word!
Time: 9:30 – 11:30am
Group Leader:
Shawna Goldstein
Finding Hope
Christian support group for those with family member or friends suffering from mental illness.
Time:
Meets every other Thursday from 6:30pm – 8:30pm in Room 25
Register here.
Spanish-Speaking Small Group (Women)
Estudio Bíblico para mujeres que hablan español.  Nuestro grupo se enfoca en el crecimiento espiritual de las mujeres a través del estudio de los libros de la Biblia y su trasfondo, y a través de la aplicación práctica de las Escrituras a nuestras vidas. Compartimos experiencias de vida y oramos juntas. En la próxima sesión estudiamos el libro de la Biblia 1 Corintios.  Bible study for Spanish-speaking women.  Our small group focuses on spiritual growth through studying the books of the Bible and their background and discussing practical applications of Scriptures in our lives.  We share our life experiences and pray together.  
Time:
6:30pm – 9:00pm, Garden Room
Group Leaders:
Maria Rodriguez
Alejandra Peredo
Study the Word Life Group
September 22 – December 22 (Weekly)
This group is open to anyone. Meets on Zoom.
Time:
7:00 – 8:30pm, Zoom
Blended Families Life Group
This is an opportunity to be in an ongoing community with other parents who understand the struggles and challenges that can happen when you merge families.  We do various studies, often around the idea of being a blended family, such as, "The Smart Step Family Marriage" by Ron Deal. Thursdays, 7pm in Blue Ash. Contact groups@mcc.church for more info or to join.
Time:
7pm in Blue Ash
Precepts (Women)
Precept Upon Precept is an in-depth method of the study of God's word. By observing what God says, using God's word to interpret what He means we then apply it to what He wants us to do. 
Time:
10:00am, Garden Room
Group Leader:
Barb Blakeley 
Berry Life Group
Open to Senior Couples.  Meeting day may end up changing based on the needs of the group. Meets on Zoom.
Time:
2:00 – 3:30pm, Zoom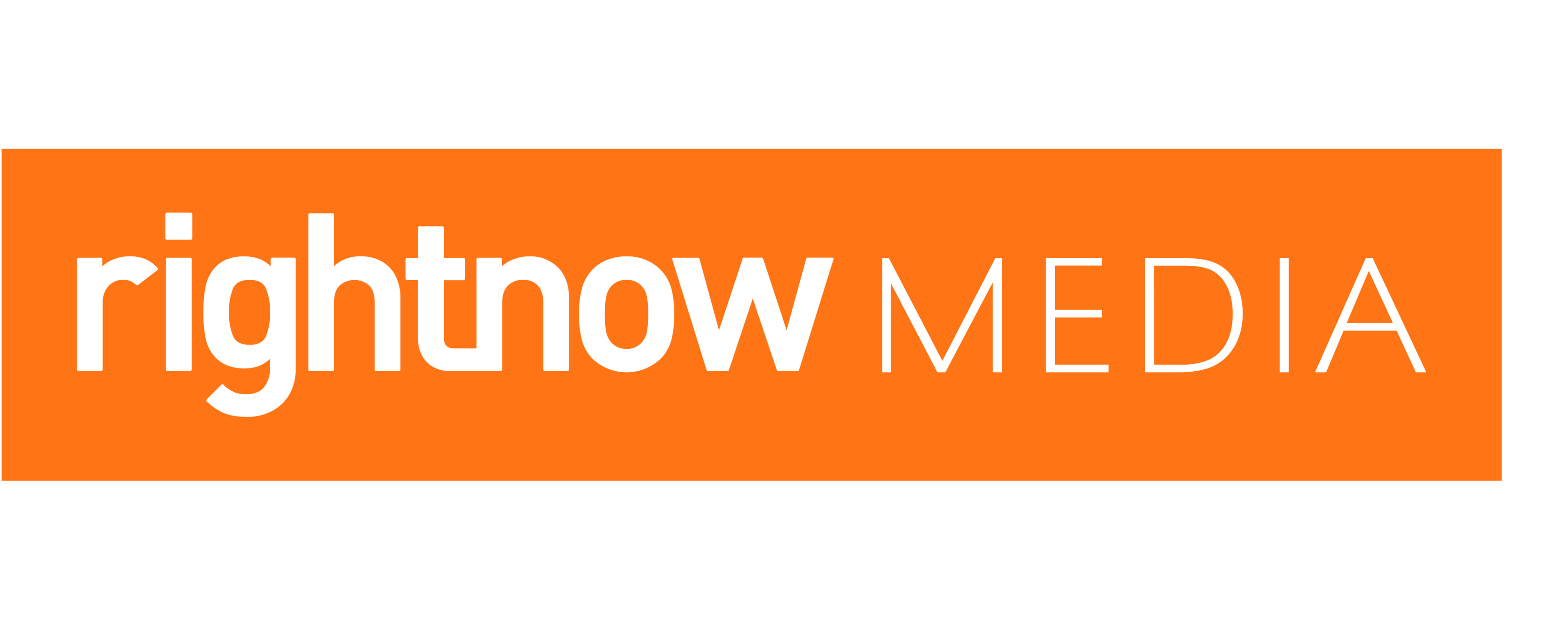 FREE access to a streaming library of more than 20,000 Biblically-based videos for individuals, small groups, families, kids, and students. Get equipped with resources that will help you grow and thrive.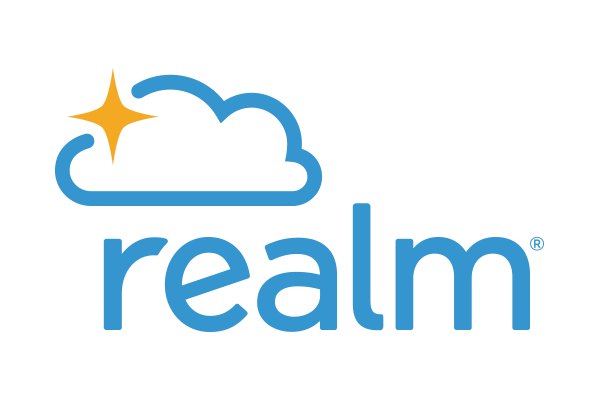 Join Realm, our online community! Get connected with others at MCC and stay up-to-date on all the latest info. 
Questions?
Let us know how we can help!