PLAN A VISIT
We can't wait to meet you!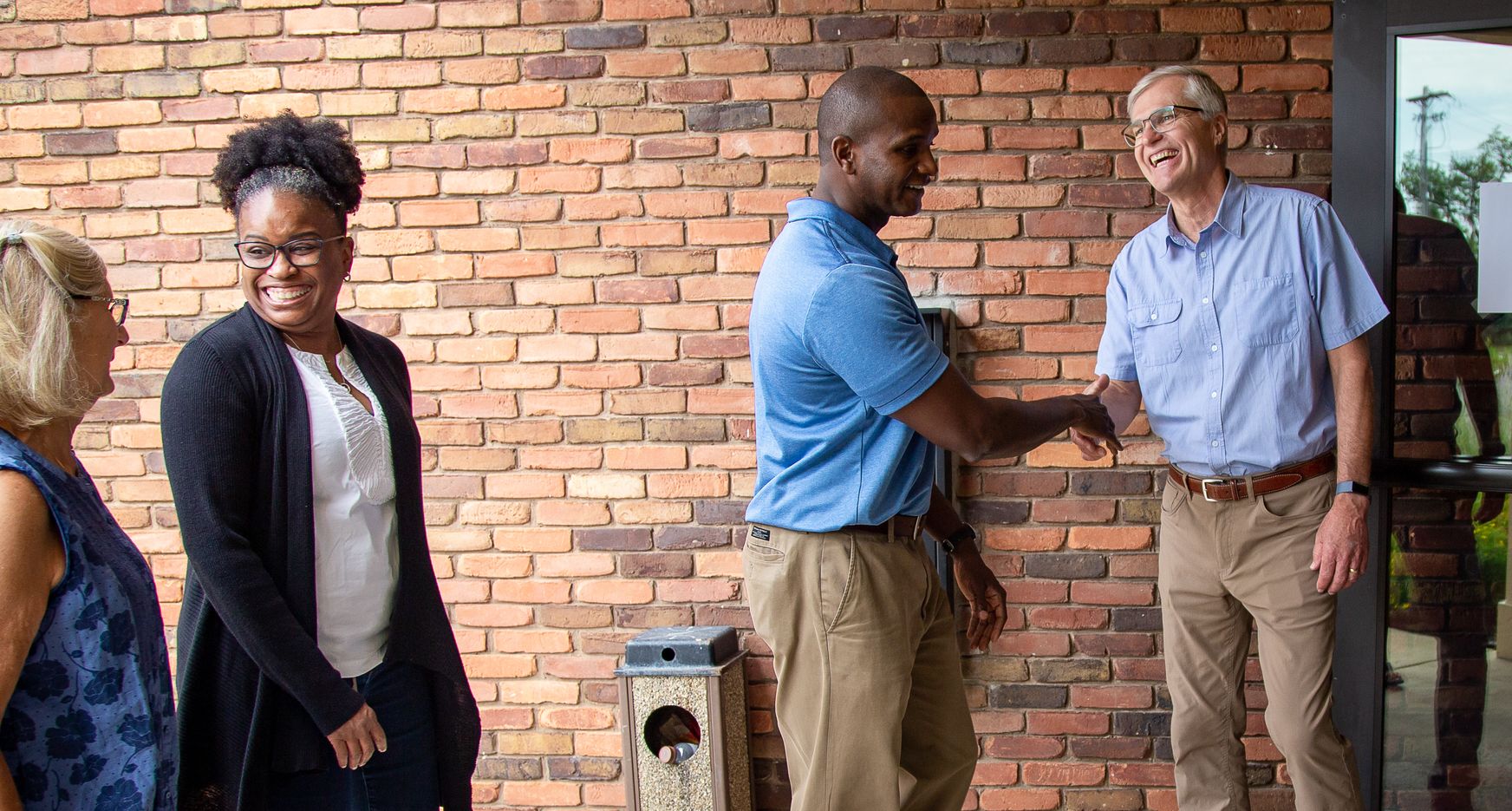 What to Expect
When you come for a visit, you'll be greeted warmly as you head into the worship gathering. If you have children, our Connections Team will guide you to the MCC Kids check-in area. They will be cared for like they're our own.
Our worship gatherings are designed to help you experience God alongside others who also desire to grow in their relationship with Jesus.
 After the service, make sure to stop by the Welcome Center to pick up information about MCC and receive a special gift.
Service Information
Sunday at 9:30 & 11 AM
MCC Kids 9:30 & 11 AM
Students 11 AM
Location
11251 Montgomery Road
Cincinnati, OH 45249
Frequently Asked Questions
Where do I park?
There's convenient parking on all sides of the building, and you'll find handicap spaces at every door.
What can I look forward to during my visit?
Dress is casual. You'll be greeted with a smile and invited to enjoy a cup of coffee between services. You can browse the HomeLife Center to find resources that offer support for every stage of life.
What are worship gatherings like?
We offer a casual setting combined with modern worship in order to meet people where they are. Our messages are Biblically-based, relevant to your everyday life. 
What is offered for kids and students?
Infants through 6th graders will experience engaging lessons skits, games, and activities that bring God's Word to life!
7th – 12th grade students meet in the Student Center to experience a worship gathering geared toward their needs.
MCC Kids and MCC Students meet at 11 AM.
Get Connected
We're glad you are here. 
Let us help you with your next steps. 
MCC Kids
We are committed to creating a clean, safe and fun environment where your children will experience dynamic, relevant and age-appropriate teaching.
MCC Students
We welcome all students to build relationships in a fun atmosphere with other students and adult mentors.  They will learn who God says they are all while developing a greater relationship with Jesus.